Machine Commons Services Collective
General Technology Consultancy
If you know what you want to do with machine learning, skip this step.
​
Enlist the help of our regional premium consultancy partners to understand what you could be doing with machine learning.
If you roughly know what you want to achieve with machine learning, then complete the briefing form to initiate our Pitch Process. The Pitch Process invites relevant members to submit a short proposal.
This is a great way of understanding your options at different price points from partners all around the world.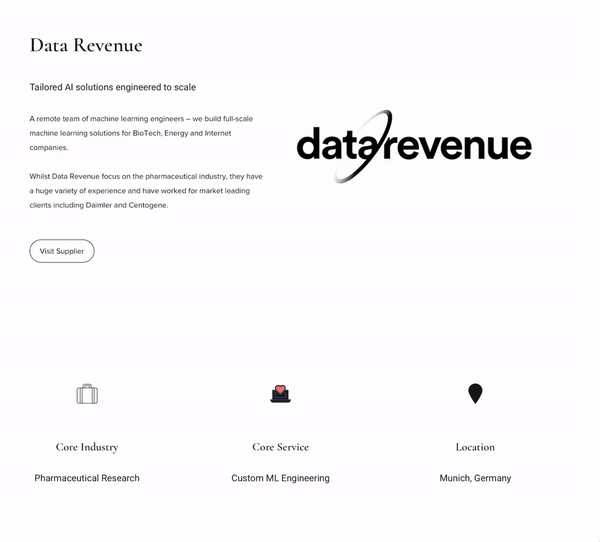 Do you have a highly specific challenge you want to solve?
​
Many of our Suppliers solve a highly specific solution, either instead of or as well as general consultancy. We keep records of all the niche applications provided by our Suppliers.
The Machine Commons was conceived as a journalistic entity, engaging with a wide variety of highly innovative businesses and skilled freelancers across a range of technology-focused industries.
Over time, we realised the market for machine learning solutions had fractured due to the limited start-up cost. We saw that the best minds in the business needed help finding their market. That's where we come in.
We've collected technology service businesses, organising them and establishing centralised processes. Our small fee is collected from the supplier so your service quote will remain unaffected.