Understand your human limits, then exceed them.
​
Data is the central nervous system for every modern business. Does your business have a brain?
Smarter, more profitable, customer-oriented decisions.
​
Pattern recognition through machine learning is the marketer's best tool for delivering customised experiences.
Pharmaceutical and Healthcare
Be more human, by machine.
​
Optimised research, powerful diagnostics, better patient engagement or streamlined administration, all mean you can focus on challenges fit for a human.
From applications in primary industries and manufacturing, to legal and financial servies.
​
Explore 80+ applications delivered by the Collective.
Machine learning ingests 'observations' (data)...
These patterns can be used to:
Optimise | Categorise | Automate | Predict
One brief, multiple responses.
Find out what can be done!
Process managed. Price matched.
​
Boutique machine learning providers at scale.
How the Pitch Process Works
Predicting Basket Size for Tescos
Project highlights from the Machine Learning Collective
Greater than the sum of our parts
A centralised sales and marketing team for boutique machine learning consultancies.​
Ways to work with the Collective
Where to begin?
​
Managed consultancy service. Discover which and how intelligent technologies can work for your business.
What are the options?
​
One brief, multiple responses from around the world. Account service managed by the Machine Commons.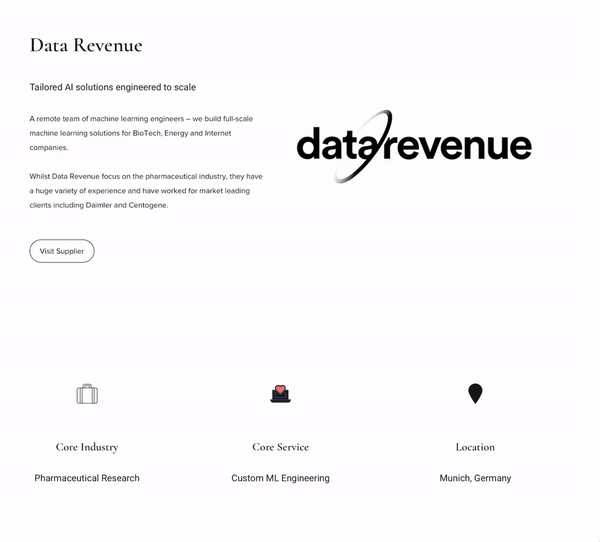 Know what you want to achieve?

Find the perfect niche service provider.
Read the perspective of people who work with machine learning every day
Welcome to the future of business.