One brief, multiple responses.
Process managed. Price matched.
​
Boutique machine learning providers at scale.
Greater than the sum of our parts
A centralised sales and marketing team for boutique machine learning consultancies.​
Ways to work with the Collective
Premier Technology Consultancy
Where to begin?
​
Managed consultancy service. Discover which and how intelligent technologies can work for your business.
What are the options?
​
One brief, multiple responses from around the world. Account service managed by the Machine Commons.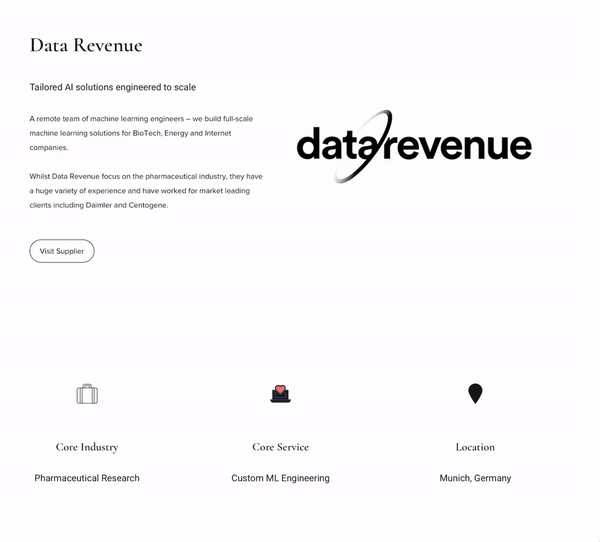 Know what you want to achieve?

Find the perfect niche service provider.
Explore our growing library of use cases
Our advanced recruitment services partner helps your business have a more human touch.
Consider the time you spend browsing an online shop. You navigate around and, with each click, you're revealing your intentions.
​
Are you using those intentions?
Read the perspective of people who work with machine learning every day
Welcome to the future of business.